Attorney at Law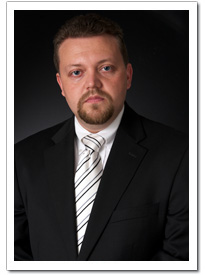 Attorney Travis L. Stock is an associate at the Weinstein Law Firm. Travis practices primarily in the areas of personal injury, premises liability, and personal injury protection (PIP) litigation, where he routinely represents injured individuals and medical providers on a wide range of legal issues that arise under the current rules and regulations of Florida insurance law.
In 2013, Travis was appointed by the President of the Florida Bar to serve on the Small Claims Rules Committee, where is he currently completing his 2nd term. Additionally, Travis was selected to the Super Lawyers 2016 and 2017 Florida Rising Stars list.
Prior to joining the Weinstein Law Firm, Travis worked for a private law firm where he vigorously defended individuals accused of committing various felonies and misdemeanors in the tri-county area. In addition to criminal defense, Travis was also instrumental in the representation of local educators that were faced with legal issues ranging from ongoing internal investigations, professional standards committee meetings, pre-disciplinary conferences, up to and including Chapter 120 termination appeals before the Division of Administrative Hearings.
Travis earned his Juris Doctor degree, with a concentration in litigation, from Thomas M. Cooley Law School in Lansing, MI, where he graduated Cum Laude in 2007. During law school, Travis received several accolades including the certificate of merit (i.e., the highest grade in the class) in several courses including legal research and writing, advanced legal research and writing, moot court, and trial skills. In addition, Travis also served as senior associate editor on law review.
Prior to law school, Travis lived in upstate New York where he earned his Bachelor's Degree in Criminal Justice from Utica College of Syracuse University.
X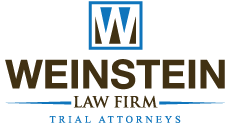 Personal Injury and Accident Attorneys
Contact Us for a Free Case Evaluation!
(954)-757-7500
1515 North University Drive, Suite 103, Coral Springs, FL 33071
Email: info@weinstein-law.com -
Phone: 954-757-7500 - Fax: 954-757-8660
Boca Raton Satellite Office:
2385 Executive Center Drive, Suite 100
Boca Raton, FL 33431
Fort Lauderdale Satellite Office:
12 Southeast 7th Street, Suite 713
Fort Lauderdale, FL 33301