Weinstein Law - The referral partner that you and your clients can trust.
When your client needs strategic, highly experienced resources for an auto accident or other personal injury case, the Weinstein Law Firm is an excellent choice.
If you are an attorney seeking assistance in an Auto Accident, Premises Liability or Defective Product case, we welcome the opportunity to partner with you to help maximize your client's recovery. We bring several advantages as your Personal Injury Law Firm partner:
Trial-ready and battle-tested. We've litigated thousands of cases and have many trials under our belts. Our attorneys have the experience to achieve an optimal outcome for your client.
We invest in every case. From the outset, we set up the case for a favorable outcome through extensive use of the best technical and medical experts, forensic investigative processes, and economic analysis. We don't just follow these methodologies for the biggest cases, but for every case.
Skilled in Insurance Litigation. Often, success in auto accident cases boils down to experience and reputation with the insurance providers. A large part of our business is focused on helping health care professionals with their insurance and PIP payment claims. We work with the insurance industry every day, and the insurance companies know who we are. They also know that we are prepared to go to court.
We have the skills, knowledge, resources and history you want in a referral partner, and we'll treat your clients the way you would treat them, with courtesy, appreciation and compassion.
Our South Florida law firm accepts case referrals from attorneys throughout Florida and the United States and pays referral fees in accordance with the rules regulating The Florida Bar.
We encourage you to learn more about our:
We look forward to hearing from you and discussing possible referral partner opportunities. If you have any questions regarding a case, or if you simply want to meet for lunch to discuss a potential case, please do not hesitate to contact us or call us at (954) 757-7500.
The Weinstein Law Firm accepts referral cases from across the state of Florida.
X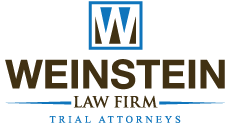 Personal Injury and Accident Attorneys
Contact Us for a Free Case Evaluation!
(954)-757-7500
1515 North University Drive, Suite 103, Coral Springs, FL 33071
Email: info@weinstein-law.com -
Phone: 954-757-7500 - Fax: 954-757-8660
Boca Raton Satellite Office:
2385 Executive Center Drive, Suite 100
Boca Raton, FL 33431
Fort Lauderdale Satellite Office:
12 Southeast 7th Street, Suite 713
Fort Lauderdale, FL 33301