Broward County and South Florida Personal Injury and Insurance Litigation Attorneys
The Weinstein Law Firm was founded more than 10 years ago by attorney Andrew Weinstein to serve the residents of South Florida including the communities of Fort Lauderdale, Coral Springs, Tamarac, Sunrise and Parkland in personal injury cases. Our areas of expertise include cases involving auto accidents, premises liability (slip and fall / negligent security), dangerous and defective products and insurance claims.
For those in the health care profession seeking representation in insurance litigation matters including PIP and health insurance claims, we are adept at handling these issues and are experienced in working with the insurance industry.


About Our Beliefs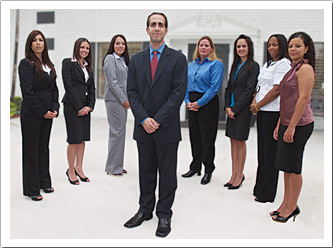 We are dedicated to our clients and to providing the best possible legal representation regardless of the size of the case. We pride ourselves on our trial preparation and our in-depth investigation techniques so that we may obtain the best possible outcome for every case.
We are passionate about our legal system and are active advocates, fighting to uphold the rights of Florida consumers and health care professionals. We believe that Florida citizens have the right to hold individuals, corporations and insurance companies responsible for their actions and any wrongdoing. Taking it one step further, we also see an obligation to hold them accountable so that others are not harmed in the future.
We are active members of our community, focused on providing the best environment in which to live, work and raise our families.
We are active in our legal community both in educating our peers and in keeping abreast of the latest investigative techniques, courtroom strategies and legislative issues. We continually strive to improve both our law firm and our legal system.


When pursuing justice, there are no shortcuts.
You can learn more about our attorneys and staff, or visit our Resources page for consumer and legal information sources.
You are welcome to contact the Weinstein Law Firm or call us at (954) 757-7500 at any time to discuss your situation and ask any questions you may have. We will gladly speak with you at no obligation or cost.
The Weinstein Law Firm represents those injured due to Auto Accidents and other types of Personal Injury across Florida.
X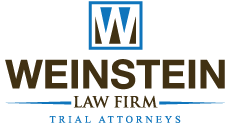 Personal Injury and Accident Attorneys
Contact Us for a Free Case Evaluation!
(954)-757-7500
1515 North University Drive, Suite 103, Coral Springs, FL 33071
Email: info@weinstein-law.com -
Phone: 954-757-7500 - Fax: 954-757-8660
Boca Raton Satellite Office:
2385 Executive Center Drive, Suite 100
Boca Raton, FL 33431
Fort Lauderdale Satellite Office:
12 Southeast 7th Street, Suite 713
Fort Lauderdale, FL 33301