Your Florida Law Firm for Collection of Insurance and PIP claims Serving Florida Health Care Providers
As a Florida Medical Professional, you are likely asked for advice on a variety of health care subjects and pride yourself on providing pragmatic advice to those in need. Similarly, the Weinstein Law Firm, a Florida health care and insurance litigation firm, strives to provide valuable advice to the medical community relating to health care insurance litigation. Whether the matter relates to PIP claims, billing issues, peer reviews or other health care insurance details, we are glad to share our insight and knowledge. We have made the following resources available to help answer any questions you have.
Have a Question?
Feel free to contact us here or call us at (954) 757-7500 with any questions you have.
Weinstein Blog
Visit our blog.
Medical Seminars / CME
Our Events Calendar will be available soon so you can review for information on upcoming CME or Insurance Seminars.
The Weinstein Law Firm represents those involved in the health care profession in the region and across Florida.
X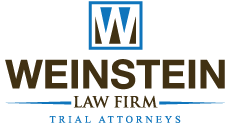 Personal Injury and Accident Attorneys
Contact Us for a Free Case Evaluation!
(954)-757-7500
1515 North University Drive, Suite 103, Coral Springs, FL 33071
Email: info@weinstein-law.com -
Phone: 954-757-7500 - Fax: 954-757-8660
Boca Raton Satellite Office:
2385 Executive Center Drive, Suite 100
Boca Raton, FL 33431
Fort Lauderdale Satellite Office:
12 Southeast 7th Street, Suite 713
Fort Lauderdale, FL 33301